4 July 2016.
Han Qunli, Director of the Division of Ecological and Earth Sciences of UNESCO, and Secretary of UNESCO's Man and the Biosphere programme.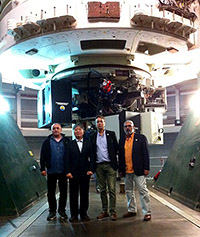 From left to right: Carlos Vales, Vicepresident of the Spanish wing of the International Union for Conservation of Nature (IUCN); Mr. Han; Marc Balcells, ING Director; and Antonio San Blas, Manager of the La Palma biosphere world reserve. [ JPG ]
---
12 January 2016.
Cabildo Insular de La Palma to the ING sea-level offices.
---
4 July 2014.
Presidentes de los Cabildos Insulares de Canarias (presidents of the island governments of the Canary Islands).
---
20th-23rd November 2013.
Filming team from UK BBC's The Sky at Night program to report on cometary science and more at the
ING
.
---
18th-19th November 2013.
Filming team of the Dutch TV channel Nederland 1 for reporting on
extrasolar planetary research
at the William Herschel Telescope.
---
25th April 2013.
Andrea Dupree and Michel Mayor.
---
22 September 2012.
Attendants to the
International Meteor Conference 2012 (La Palma, 20-23 September 2012)
visited the William Herschel Telescope.
More photos and information
.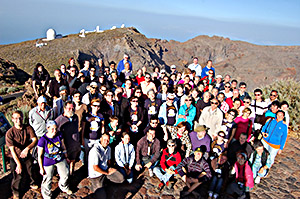 ---
24 July 2012.
Kirtana Vallabhaneni, winner of
UK's "National Science and Engineering Competition
was awarded to visit the ING telescopes and others at the Roque de los Muchachos Observatory. More here:
Kirtana's blog
,
RCUK's press release
.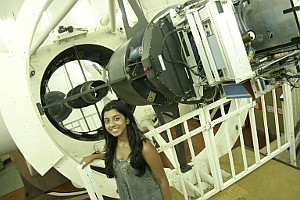 ---
28 May 2012.
Winners of the
Ducth National Science Quiz
.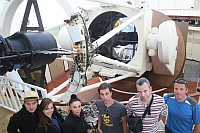 ---
3 January 2012.
Reinhard Schulte-Braucks, Head of Unit Space Research and Development, European Commission.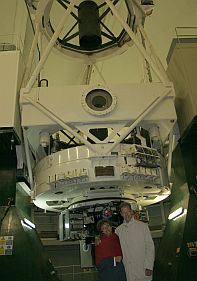 ---
9-16 December 2011.
Brady Haran
, video journalist and film-maker, filmed for
"Deep Sky Videos"
.
---
2 September 2010
. STFC Director of Science Programmes, Prof. John Womersley.
More photos
.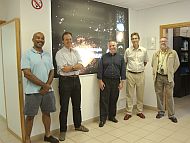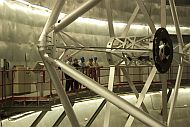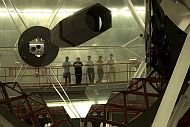 ---
9 April 2010.
Spanish eurodiputado Mayor Oreja.
More photos
.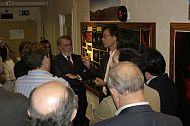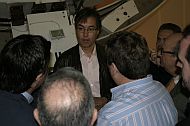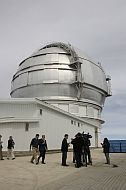 ---
16 September 2008.
Thai Princess, Maha Chakri Sirindhorn.
More photos
.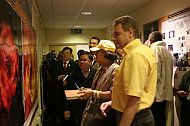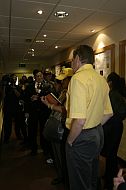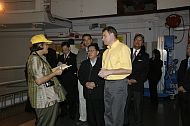 ---
16 July 2008.
NWO Director of the Physical Sciences Department, Dr. Louis B.J. Vertegaal.
More photos
.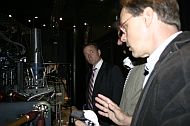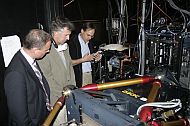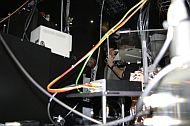 ---
24 June 2008.
8 Nobel prizes at ING
More photos
.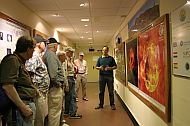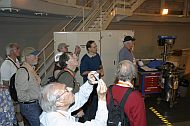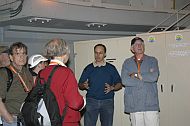 ---
22 February 2008.
President of the Canarian Goverment, Paulino Rivero.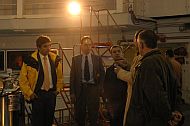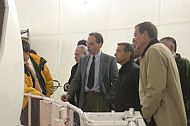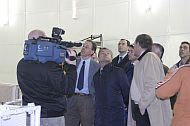 ---
11 November 2007.
Spanish Minister of Industry, Tourism and Trade, Joan Clos.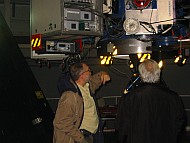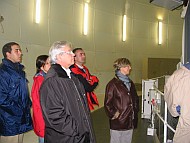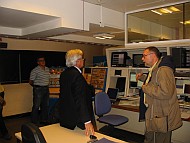 ING's international review committee. 18-19 July 2005.
Spanish Education and Science Minister María Jesús San Segundo. 25 July 2004.
Spanish astronaut Pedro Duque. 29 January 2004.
Chess player Anatoli Karpov. 23 November 2002.
ING's international review committee. 16 February 2001.
Crown Prince of Spain Observes at the William Herschel Telescope. 2 June 2000.