Operational Parameters

---
Operating temperature -153K
Preferred amplifier - all CCDs have 2 working amplifiers, however, CCD1 shows very poor HCTE when using right hand amp. so all 4 EEVs are read out using the left hand amp. (28/4/98)
Measured Characteristics

---
Quantum Efficiency ( @-120C )
| | | | | |
| --- | --- | --- | --- | --- |
| Wavelength | 380nm | 400nm | 650nm | 950nm |
| CCD1 | 67 | 80 | 75 | 13 |
| CCD2 | 72 | 87 | 79 | 15 |
| CCD3 | 62 | 80 | 80 | 14 |
| CCD4 | 61 | 78 | 86 | 16 |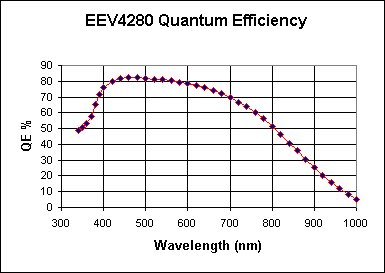 Full QE curve for EEV4280 in tabulated measured at ATC March 99

Dark Current
Measured in electrons per pixel per hour

| | | | | |
| --- | --- | --- | --- | --- |
| | CCD1 | CCD2 | CCD3 | CCD4 |
| -110 Centigrade | 3.8 | 3.3 | 2.9 | 2 |
| -120 Centigrade | 0.5 | 0.7 | 0.3 | 0.5 |
The graph below shows dark current remnance after the camera was flooded through a V filter for 60 seconds using the dome lights. NB dark current remnance from inadvertant exposure to dome lights is likely to be a major source of dark current for at least 5 hours.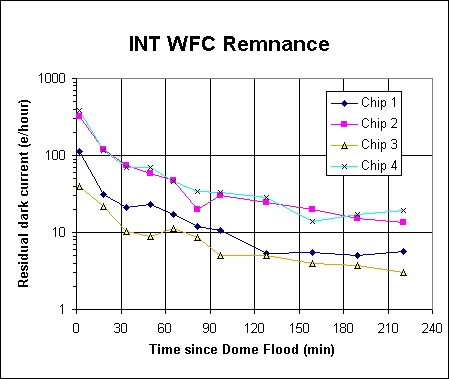 Cryostat Pressure
The graph below shows the INTWFC cryostat pressure over a 2 month period after pumping.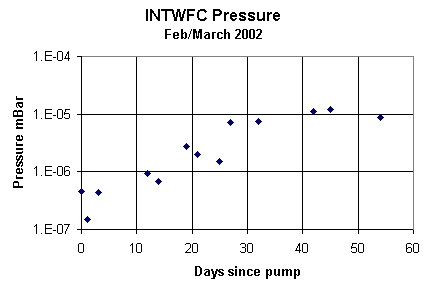 Fringing. 5% in 'I' , 20% in 'Z'
Full Well Bloom Limit 200000e
Cosmic Ray Count ~2000 counts/hour/chip at sea-level
Chip flatness and Co-planarity
Individual EEV CCDs have a convex bow of between 6 and 10 microns. The mosaic co-planarity is within +/-20um. It is recommended that when focusing the camera, stellar images should be optimally focused at the three points :
CCD1 : column = 1400, row = 500

CCD2 : column = 2000, row = 100

CCD3 : column = 1500, row = 370
(co-ordinates assume use of left hand amplifiers)
Pretty Pictures

---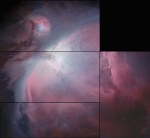 M42 Courtesy of Nik Syzmanek.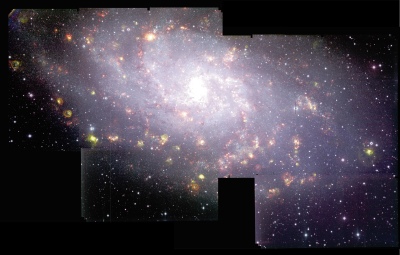 See "Another view of M33" by Romano Corradi.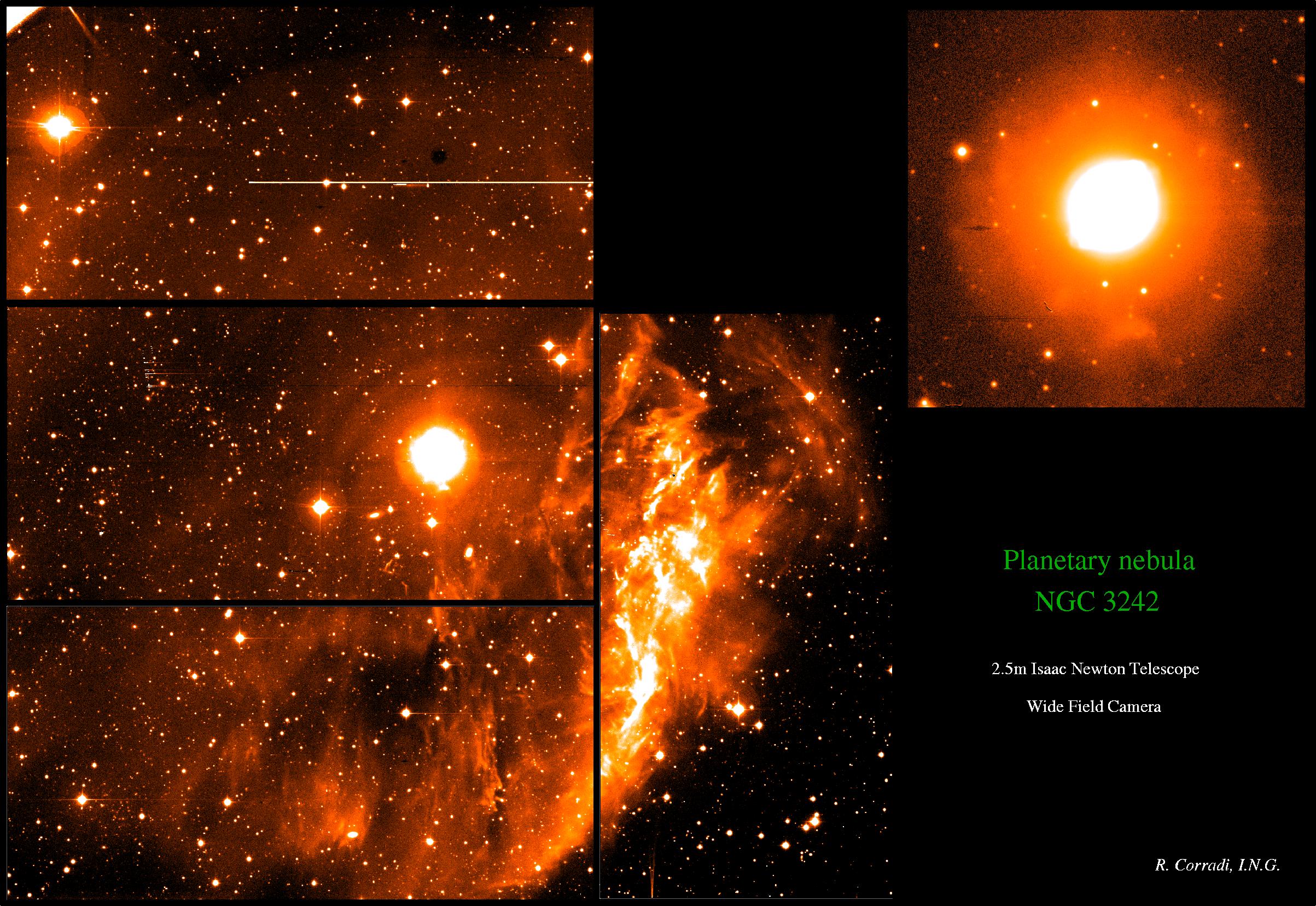 NGC3242 by Romano Corradi.