The Sea-Level Office (SLO) Library is located on the sixth floor of Mayantigo Building, the ING's sea-level base. The SLO library is split into a book library and a periodical library. The former one is next to the social area, and the latter one is next to the meeting room and the pigeon holes. There is also a display in the social area containing the latest periodical issues, the latest annual and technical reports, the new acquisitions, preprints adn items withdrawn from the libraries.

The access to the libraries is code-protected. Please contact Javier Méndez (ING librarian) for getting this code. The libraries are open 24 hours everyday. The librarian can assist you in the use of the library from 08:30-17:00 from Monday to Friday. However, it is anticipated that the librarian works at the observatory once per week or two weeks. You can also reach him by phoning 616 464 111 or 922 425 464. His email is jma@ing.iac.es.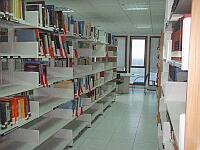 All items in the SLO Book Library can be borrowed except those labeled as 'Not to be taken away' or 'For reference'. Please never take away an item from this library without filling in a loan card. If, after having a quick look at a book, you don't know where to put it back just leave it in the 'RETURNED BOOKS' tray.
To borrow books please follow these instructions:
Fill in the loan card. Please complete all fields legibly.
Place the loan card in the 'FILLED LOAN CARDS' mailbox. Do not place it on the shelves.
Books must be returned within one year.
To return books:
Return the book to the 'RETURNED BOOKS' tray. Do not place the book on the shelves.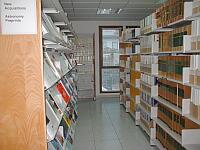 To use the periodicals please follow these instructions:
Borrowing periodicals is not allowed. But if for some strong reason you really need to take a periodical from the library please return it as soon as possible.
When taking out periodicals from the shelves please always return to the right place or to the 'RETURNED PERIODICALS' tray.
There is a photocopier and an X-terminal in the book library. Both services are free of charge. These are maps of the libraries: Map of the SLO Book Library. Map of the SLO Periodical Library.
To look for individual items please search the on-line catalogue.