How to Get to the Roque de Los Muchachos Observatory from Sea Level
How to get to the
Roque de Los Muchachos Observatory's Residencia
from sea level by
Google Maps
.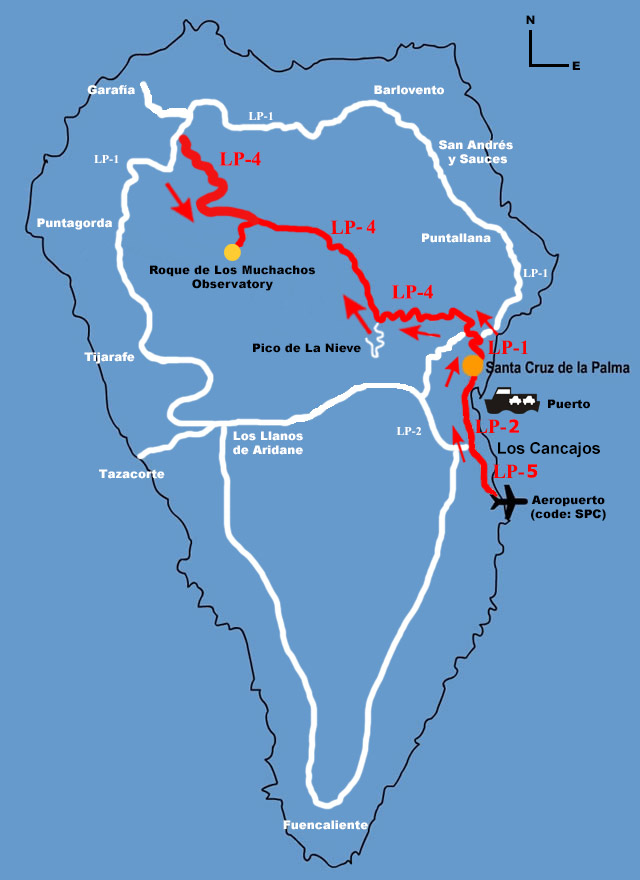 Route to the Roque de Los Muchachos Observatory from the airport and harbour.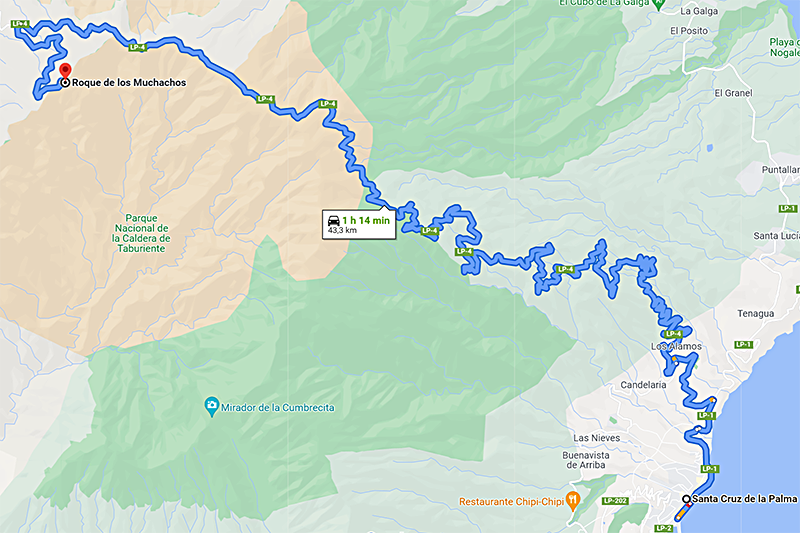 Road from Santa Cruz de La Palma to the Roque de Los Muchachos.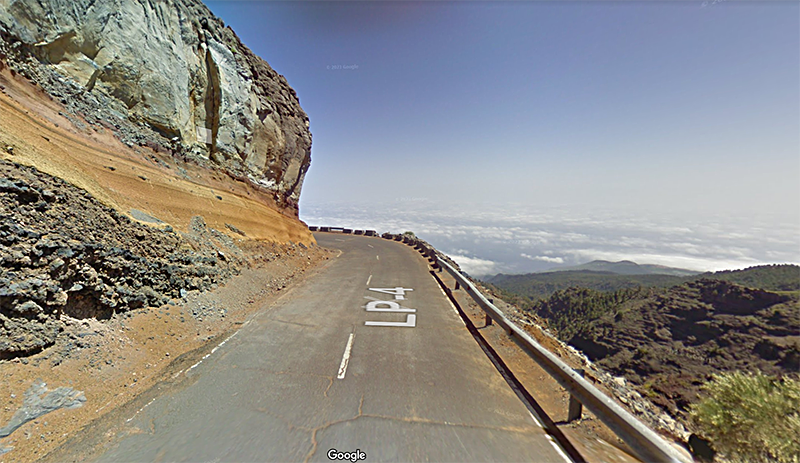 The road LP-4 is a mountain road and drivers should extreme caution, particularly in winter. Shown here it's a view of the LP-4 around Los Andenes peak.

Access to the Observatory's Residence (or Residencia in Spanish) from road LP-4 (Wikimedia Commons).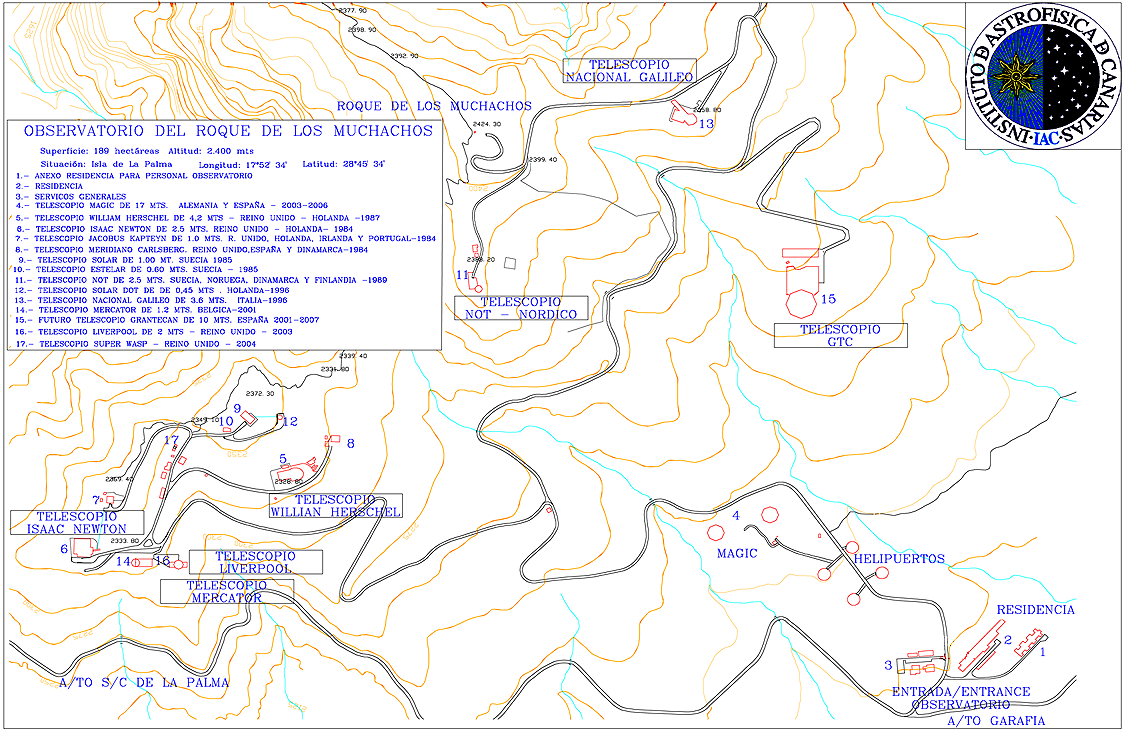 Map of the Roque de los Muchachos Observatory by IAC. North is down. Legend in Spanish.