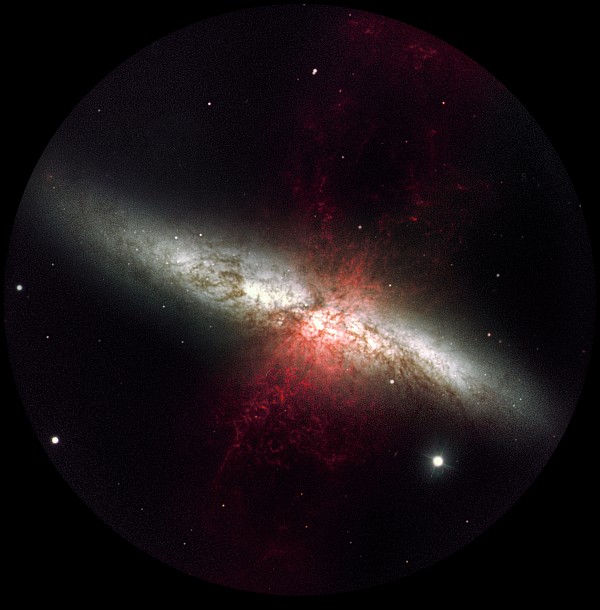 This image of the Cigar Galaxy, Messier 82 (M82) or NGC 3034, was obtained using ACAM on the William Herschel Telescope. It is a colour composite made from data collected using red (including hydrogen alpha), green and blue filters. Credit: Pablo Rodríguez-Gil (IAC) y Pablo Bonet (IAC) [ JPEG | PDF (with text) ].
M82 is an irregular prototype starburst galaxy, whose centre is believed to be experiencing an episode of intense star formation. The red glow is from a superwind of ionised hydrogen gas, expanding out from the centre as a result of the combined winds of many individual stars.
ACAM instrument is a versatile optical imager and low-resolution spectrograph designed and built by ING. It is permanently mounted at a folded-Cassegrain focus of the William Herschel Telescope, adding more flexibility to the observational operation of the telescope. More information can be found at the ACAM home page.