R300B grating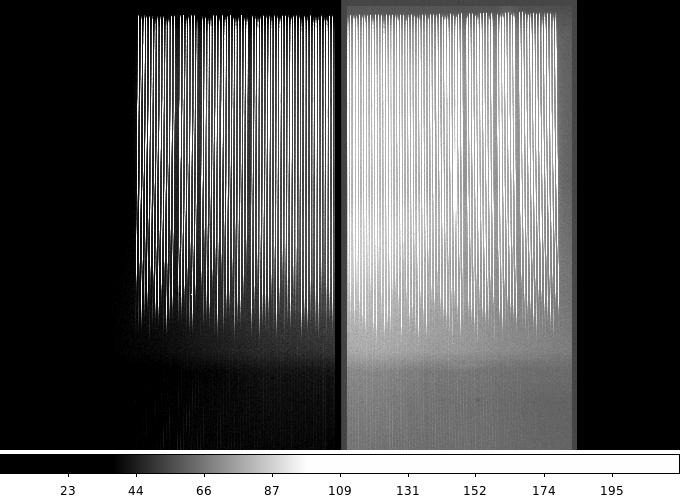 R300B grating image. The dearth of light at the bottom of the image (blue spectral region) is due to the blue
cut-off of the tungsten lamp.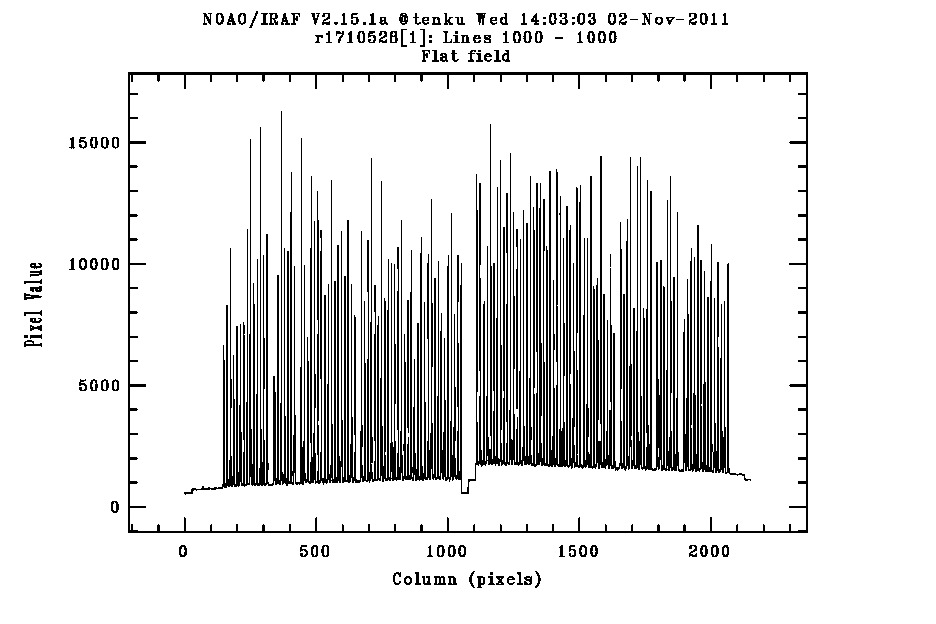 A line-cut through the image in the region of the ghost. The level of ghosting is small, but evident when compared to
the line-cut through the ghost-free region of the image [below].