An international conference to be held in La Palma, 2-6 March 2015
The Isaac Newton Group of Telescopes is pleased to announce an international conference Multi-Object Spectroscopy in the Next Decade: Big Questions, Large Surveys and Wide Fields, to be held in Santa Cruz de La Palma, Canary Islands from 2nd to 6th March 2015.
Surveys of the sky across the electromagnetic spectrum from ground- and space-based observatories are central to progress in astronomy. Ongoing and planned surveys in the coming decade are motivated by some of the most compelling questions confronting astronomers, for example: Why is the expansion of the universe accelerating? What is the nature and distribution of dark matter? How do galaxies form and evolve? What is the fossil record of the assembly of the Milky Way?
Several next-generation survey spectrographs are already under development around the world. This conference will bring together a diverse cross-section of the international astronomical community to discuss the underlying science aspirations of the impending massive spectroscopic surveys, explore strategies for optimising their scientific impact, summarise lessons learned from previous large-scale surveys, and share the technical challenges of developing and operating the sophisticated instruments which will make these studies feasible.
The Conference Proceedings is available online from the ASPCS e-Books Server, and is complemented by the Presentations, which are linked from the Science Programme page.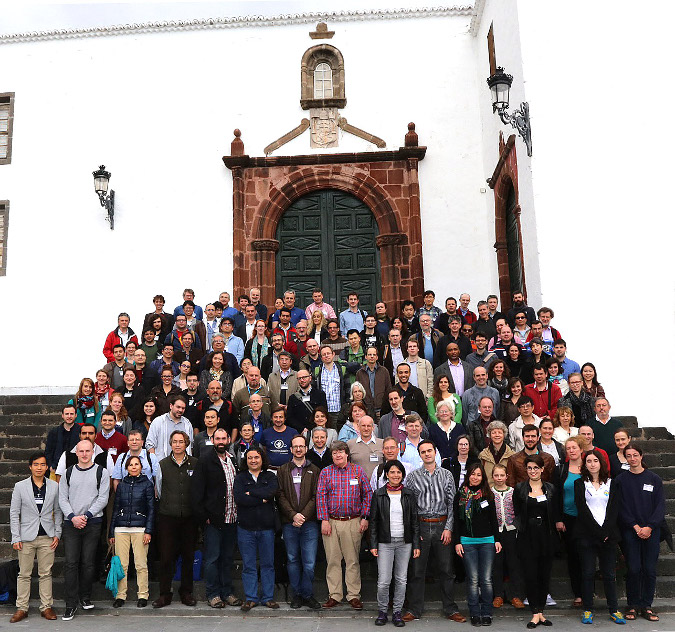 Conference Photograph

The Isaac Newton Group thanks all participants for a great meeting!