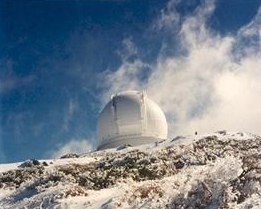 Current WHT projects
I'm project scientist for the William Herschel Telescope's new imager/spectrograph ACAM, and also work on the proposed highly-multiplexed wide-field spectrograph for WHT prime focus - WEAVE.
I'm manager of the WHT, and instrument specialist for adaptive optics (NAOMI).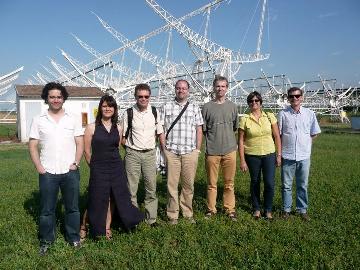 Current research projects
BAL quasars - In collaboration with astronomers from Bologna, Leiden, Santander and Virginia Tech, I'm investigating the nature of the high-velocity outflows in broad-absorption-line quasars. Over the last few years, we've obtained data from a variety of telescopes for this project: INT, Keck, Mercator, NOT, TNG, VLT and WHT in the optical/near-IR, IRAM and JCMT at sub-mm wavelengths, and Effelsberg, GMRT, VLA, VLBA and WSRT in the radio.