!Converted with LaTeX2HTML 95.1 (Fri Jan 20 1995) by Nikos Drakos (nikos@cbl.leeds.ac.uk), CBLU, University of Leeds >
---




Next:
Specifying the configuration
Up:
Performance
Previous:
Spectral resolution
---
The efficiency of the TAURUS-2 focal reducer (i.e. camera and collimator) is shown as a function of wavelength in Figure

. The peak efficiency is 65 per cent. The throughput of the Fabry-Perot etalons used in TAURUS is difficult to quantify, but should be in the range 70 to 90 per cent. The triple period interference filters used as blocking filters have a typical peak transmission of about 60 per cent. The peak efficiency of the complete system is therefore likely to be about 30 per cent.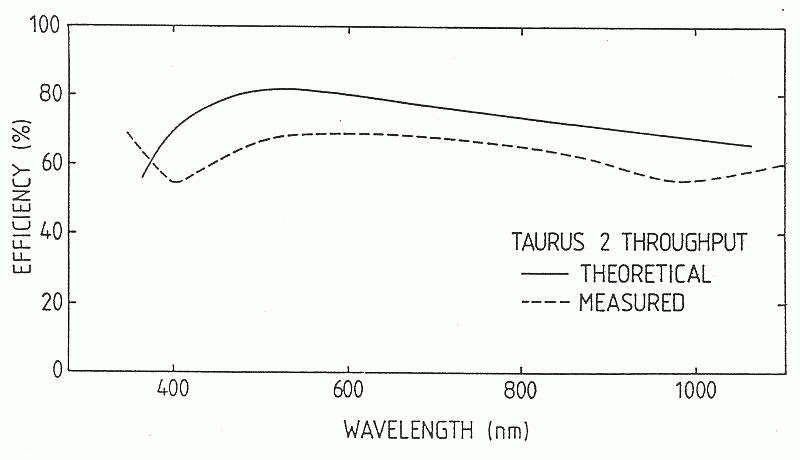 [ TIFF ]

Figure: The efficiency of the TAURUS-2 focal reducer (i.e. camera plus collimator)

---

Tue Aug 15 16:42:46 BST 1995